Services
Manufacturing
Arc Archer owns and operates a 30,000-square foot facility in Kent City, Michigan affording us the opportunity to do those things that are no longer beneficial to keep in house. End of life and launch programs that take up valuable labor and floor resources become our core project, ensuring attention to detail and quality of process and product.
• 99% on-time delivery 4 years running
• Less than 50 ppm field defect rate
• 5-10 day lead-time
• Cost effective hand assembly as well as the ability to acquire assets to reduce cost
• 400 amp service 110, 220 and 480-volt available
• Drill, cut, stamp, solder, glue, bend and label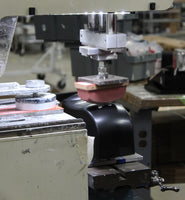 Assembly
Do you have a process or subassembly that deters you from focusing on your core business? Let us help by applying over 60 years of experience in building products. Our customers have realized improvements in minimum order quantities, lead-times, costing and quality. Our low overhead rates and the application of absorption based costing make us a low-cost solution.     
• Over 1 million dollars in savings delivered in one year
• 99% on-time delivery for 4 years running
• Less than 50 ppm Field defect rate
• 5-10 day lead-time
• With the ability to light manufacture we can complete the project and package to your expectations
• Retail packaging design sourcing
Sourcing Fulfillment
Arc Archer maintains a network of other small manufactures that encompass multiple manufacturing disciplines including: Design, Metal Work, Machining, Laser Cutting, Injection Molding and Thermoforming.
With our Asia direct sourcing partner, we are able to deliver the quality and disciplines as described above at high volumes and greatly reduced cost. Add to this our ability to warehouse and deliver on demand, we can greatly reduce your warehouse footprint, indirect labor cost, and cash to cash timing.
We can assume control of the sourcing of your component parts for the items we build for you, lowering your materials management costs by reducing the number of SKU's you manage and the warehouse space it consumes.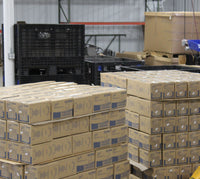 Research and Development
With 2000sqft dedicated to secure development, we can accommodate any size project. Add to that our ability to source domestically and overseas, we can assist in delivering your product as well as complete B.O.M. and labor cost. Our goal is to deliver to the customer a turnkey project that can be put into production with minimal lead time to launch.
Prototyping
We are capable of creating your prototype within a very short lead window due to our onsite 3D printing capabilities and our strong network of laser and machining partners. Whether aluminum, plastic, steel, wire, wood and electrical, we can assist you on the project. Combined with our R&D abilities we can also insure that the product is repeatable and meet your manufacturing expectations.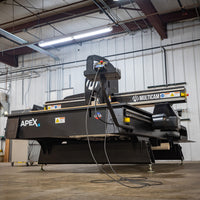 CNC Machining
Our CNC machines bring unparalleled accuracy, control, and efficiency into our manufacturing process that will streamline any project. We provide quick turn milling, turning, and maching and a high quality finished product. Whether you're looking to create a one-off prototype or a full production run, our CNC Machine will turn your ambitions into a tangible reality.
LED Lighting
Commercial / Retail / Farm
Arc Archer has a direct sourcing strategy with our Asian and domestic partners for the lowest cost, highest quality LED components and products. We not only offer stock item solutions but can customize and configure these products in our manufacturing facility to meet your needs.
Learn More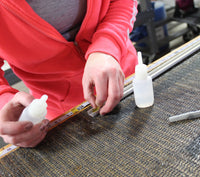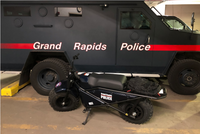 Municipalities
Arc Archer is committed to supporting the people and departments that protect and serve our communities. We offer innovative products designed to meet the unique needs of public servants, and our customer-first approach and quick turnaround times ensure that your department is always taken care of.
Learn More